Stacking the Shelves is all about the books we are adding to our shelves, physical or virtual, and sharing our excitement about our new titles. And why not, maybe also finding a great new read in the process! This weekly meme is hosted by Tynga's Reviews.
In case I hadn't made it obvious enough from the title of this post, I'M BACK from my break!! I took this week off to rest and recharge, and snatched this chance to go to Vienna for a few days. And I have to say I LOVED IT! It's a really beautiful city, and I enjoyed every minute I spent there. I also managed to find some time for reading, and finished The Weight of Feathers while I was away. The full review will be up later this week, but let me tell you right now that I really enjoyed it. And, of course, I took the chance to visit a few Austrian bookstores and get myself a bookish souvenir… What else is a bookworm to do during a trip?!
This week I got…
I'
m
really intrigued by The Miniaturist by Jessie Burton, so I'm happy to finally have gotten myself a copy! Since I was in Austria, I also got myself a copy of The Little Prince in German. This has always been one of my favourite books of ever, and one I'm really proud to own multiple copies for. And finally, I couldn't resist getting a little book bag to carry my commute read with me on the bus. It was definitely becoming a necessity, since I've noticed that the books I put in my purse tend to get their covers ruined by all the other stuff that's inside there, and as every bookworm knows, that definitely is not acceptable. Like, ever.
And if you're curious to see more pictures of my trip, just follow me on Instagram! I promise bookish and non-bookish pictures galore… when I'm not busy reading, that is.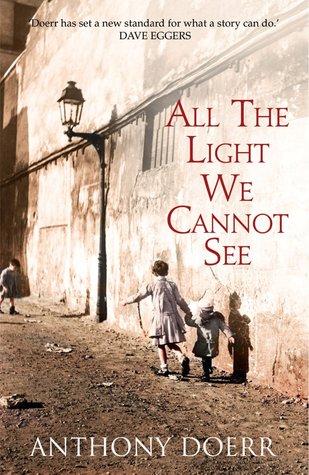 I was also super excited to receive All the Light We Cannot See by Anthony Doerr from NetGalley! I've heard really good things about this book, and I've been dying to read it, so I can't wait to get to it. Huge thanks to Fourth Estate and NetGalley!
That's it for me! What books did you get this week? Have you read any of mine? And what's your favourite bookish accessory? I MUST know (to get ideas for my next buy, obviously)!