Stacking the Shelves is all about the books we are adding to our shelves, physical or virtual, and sharing our excitement about our new titles. And why not, maybe also finding a great new read in the process! This weekly meme is hosted by Tynga's Reviews.
Well, hasn't this been a crazy month! I feel like I've been incredibly busy, running around all day, and I've had barely any time to give to books and blogging. For the first time this year, I haven't finished a single book in two weeks! It just seems like I have zero time to devote to reading in between all the other stuff that has to be done.
I'm a very sad bookworm right now…
But maybe now that the cold is starting to arrive, I'll have enough excuses to spend my free time wrapped up in a cozy blanket reading!
This week I got…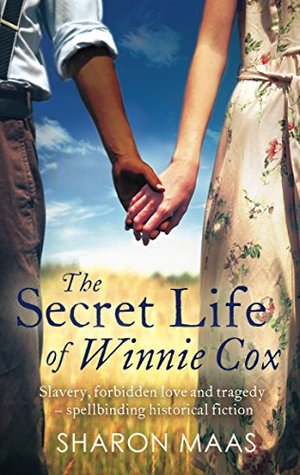 The Secret Life of Winnie Cox by Sharon Maas – This week's haul was very tiny – just one book. BUT it looks like a good one! I read Sharon Maas' previous book, The Small Fortune of Dorothea Q, a while ago and I loved it, so I could not miss this one. Huge thanks to Bookouture and NetGalley!
That's all for this week! What books did you get? Do you also feel like September was terribly busy?