Summary
Emmy's best friend, Oliver, reappears after being kidnapped by his father ten years ago. Emmy hopes to pick up their relationship right where it left off. Are they destined to be together? Or has fate irreparably driven them apart?
Emmy just wants to be in charge of her own life. She wants to stay out late, surf her favourite beach – go anywhere without her parents' relentless worrying. But Emmy's parents can't seem to let her grow up – not since the day Oliver disappeared.
Oliver needs a moment to figure out his heart. He'd thought, all these years, that his dad was the good guy. He never knew that it was his father who kidnapped him and kept him on the run. Discovering it, and finding himself returned to his old hometown, all at once, has his heart racing and his thoughts swirling.
Emmy and Oliver were going to be best friends forever, or maybe even more, before their futures were ripped apart. In Emmy's soul, despite the space and time between them, their connection has never been severed. But is their story still written in the stars? Or are their hearts like the pieces of two different puzzles – impossible to fit together?
My Thoughts…
This was an incredibly cute book! I was kinda scared going into this because of all the hype that surrounded it. I mean, I read a ton of glorious reviews and I just started thinking it couldn't possibly be as good as I was starting to expect it, could it? Well, turns out it TOTALLY could. Granted, my expectations by the time I actually picked it up had shot way over the roof, and the book did turn out to be slightly different than I had thought, but still this was a really good read.
For starters, I really liked the characters. All of the characters had their own personality and unique traits, even the secondary ones. So often I find books in which secondary characters just all feel like they could very easily fade into the background and I would hardly notice. Not this time. Every character had a personal story to develop, some issue to face, some obstacle to overcome, and they all did it in a very realistic way. I particularly liked the fact that the parents were present, and they behaved surprisingly like normal people, facing their fears and making mistakes no doubt, but ultimately trying to do the best by their children.
I also enjoyed getting to know the group of friends. Caro and Drew didn't seem to be there just to fill in the gaps left by Emmy and Oliver's story. They were as much a part of the story as the main characters, and they are just the kind of friends every teenager (and, let's face it, every adult) would wish for. They're the kind of friends you can always count on, no matter what; the ones you can argue with, and laugh with; share your joys and your troubles. But they don't just fall in the typical YA "supportive-best-friend" category. They have their own issues to face and their own lives to figure out, and that was just incredibly refreshing.
As for the main characters, well, Emmy and Oliver are definitely the centre of the book (guess the title kind of gave that away). Emmy has been waiting for her best friend to return ever since he disappeared, cherishing the last memories of him that she made. Oliver has no idea who is anymore. His whole life has been turned upside down, and he has to start building it again, without really knowing whom he can trust. I liked the way their relationship built up slowly, and how it developed after that. Honestly, these two were SO incredibly cute!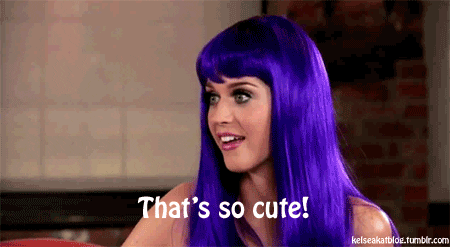 I also liked the way they worked to solve their issues, and they did a lot of growing up by the end of the book. They're trying to figure it all out as they go along, when they have had some really unusual and scarring experiences, and it is great. Oh, and Emmy's sarcasm and wit were just THE BEST!
Overall, this is really good read. I did have some issues with the plot (which I won't go into because spoilers!), but it was pleasant to read, had some adorable characters and was just the right mix of sad and funny. Definitely a must-read if you love YA contemporary!

Rating: 4.5/5