Summary
He will predict your life… and your death. Don't ever cross his palm with silver. He will reveal your most shameful secrets. He will predict your death. He is hiding a secret. He is hiding a monster. And all his predictions come true.
Investigating a series of chilling murders, Detective Jennifer Knight finds herself tracking a mysterious tarot card reader known only as The Raven. As the death toll rises, Jennifer and her team build a picture of a serial killer on the edge of sanity, driven by dark forces. But these are not random killings. And the method behind the madness could be the most terrifying thing of all… Especially when it seems the death of one of their own is on the cards. Time to Die is an absolutely gripping serial killer thriller with a breath-taking supernatural twist.
My Thoughts…
Well, Caroline Mitchell did it again! After reading her first Jennifer Knight novel, Don't Turn Around (find my review here), I couldn't resist reading her second book. But still, I was slightly worried that it wouldn't quite live up to the first one. And I am happy to report that I worried for nothing. Time to Die was just as good as the first one, if not even more!
I LOVED the way the mystery was spun. I seriously thought I had it all figured out… until I realised I hadn't. I really enjoyed being in the mind of killer and seeing things from his point of view, even though a few elements in this bit of the story left me slightly confused at times. But the pace was so quick, I found myself wanting to read more and more, turning the pages non-stop simply because I had to know what would happen!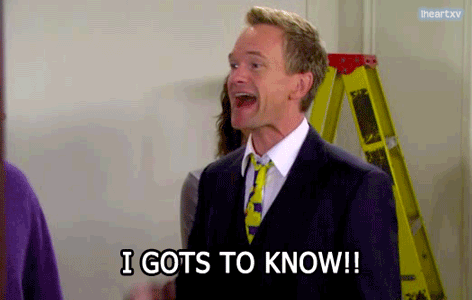 In this book I also felt a much deeper connection with Jennifer, which was a bit lacking in the previous book. She is a deeply complex woman, still battling the demons of her past. She knows life can be tough and she's still learning how to let go and be happy. And I love her for it! She's smart, driven and seriously badass, but at the same time she's vulnerable and scared and working her way through it. And her and Will are SO GOOD together! I seriously ship these two so much, words can't express this.
The secondary characters were also pretty enjoyable, even though I found them to have slightly less space than in the previous book. In particular, I was sorry to see so little of Jennifer's nephew, since their bond was one of my favourite things about Don't Turn Around. But I hope this will be explored more in the next books, there was definitely a basis for it!
Overall, I really enjoyed Time to Die. I will definitely be looking out for the next book in this series, and I can't wait to see what next adventures will be in store for Jennifer Knight!

Rating: 4/5