I received an e-arc of this book from the publisher via NetGalley in exchange for my honest review. This did not affect my opinion of the book in any way.
Summary
All's fair in love, war and noodles…
If Bao Nguyen had to describe himself, he'd say he was a rock. Steady and strong, but not particularly interesting. His grades are average, his social status unremarkable. He works at his parent's pho restaurant, and even there, he is his parents' fifth favourite employee.
If Linh Mai had to describe herself, she'd say she was a firecracker. Stable when unlit, but full of potential for joy and spark and fire. She loves are, and she dreams of making a career of it one day. The only problem? Her parents rely on her in ways they're not willing to admit, including expecting her to work practically full-time at their family's pho restaurant.
For decades, the Mais and the Nguyens have been at odds, having owned competing, neighbouring pho restaurants. Bao and Linh have resolved never to befriend each other, for fear of pushing too far and bringing on undue heartbreak. But when a chance encounter brings Linh and Bao closer, sparks fly…
Can Linh and Bao's love survive in the midst of feuding families and complicated histories?
This delicious debut is perfect for fans of When Dimple Met Rishi and To All the Boys I've Loved Before. 
My Thoughts…
This was such a cute book! I fell absolutely in love with this Romeo-and-Juliet-like story and its delightful cast of characters. Much like a delicious bowl of pho, this book was heartwarming and cozy and generally perfect for helping me get through the struggle that was January.
Bao and Linh in particular were super-cute and relatable, and I really felt for them, which is something that doesn't happen to me all that often anymore when I read YA contemporary. I guess that's a sign I'm getting old… Bao's struggle to find his purpose and Linh's conflict between her passion for art and her parents' expectations were 100% realistic and something I could really sympathise about. The romance was also adorable, and I just could not get enough of these two!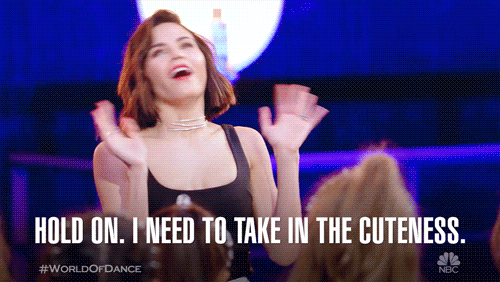 The secondary characters were also really well developed, and I enjoyed seeing all the various relationships developing and changing. This is really a book about family and friendship and community as well as romance, and I loved seeing that come through so naturally in the secondary characters as well.
It was extremely refreshing to read about Vietnamese-American characters, something which I hadn't done before, and I feel like this allowed me to get a glimpse of such a rich culture. Bao's and Linh's families come from a traumatic past, which heavily influences their choices, but always remains in the background, never taking over. I particularly loved the vivid and rich descriptions of various Vietnamese foods, and it made me curious to try more of them. The downside: I was hungry for most of this book!
One thing I would have liked to be done differently is the way that Vietnamese language is used throughout the book. There are many passages where whole sentences and exchanges are conducted in Vietnamese, which in itself is a wonderful thing, but often there was no translation or summary of what was said to accompany that. Now, I could sometimes guess what was said or make it out from the context, but there were a few instances where I was left completely clueless as to what had just been said, and that took something away from the experience for me.
Overall, this is a very pleasant, lighthearted ownvoices read with lovable characters. Fair warning: do not consume on an empty stomach, as it will cause unlimited cravings for delicious Vietnamese foods, going well beyond the better-known pho.
Rating: 4/5