I received an e-arc of this book from the publisher via NetGalley in exchange for my honest review. This did not affect my opinion of the book in any way.
Summary
A stolen crown. An unbreakable friendship. One big mess in the making.
When Princess Cecily Degalt travels south to wed a prince she's never met, she's ushered into a strange new world alongside her best friend and bodyguard, Rory Castille. With an MIA fiancé, his handsome brother, and a kidnapping gone wrong, life in Myrzel isn't quite what Cecily expected.
Rory will do anything to keep Cecily from harm–but when Rory's darkest secret comes between her and Cecily, the greatest danger to the princess might be Rory herself.
Torn apart for the first time, each girl will have to think like the other as she faces not only the darkness of Fangralee Forest, but a dangerous enemy closer to home.
My Thoughts…
I read the first book in the series, A Stolen Kiss, last year and I really enjoyed it, so when I saw that the second book was about to be released I was sure I had to get my hands on it. You don't need to have read the first book in order to enjoy this one, although you'll definitely appreciate filling in some of the blanks in characters' lives through the ones you meet here. A Stolen Crown is definitely a mature book that is perfectly capable of standing on its own two legs. Packed with adorable characters, witty humor and a captivating story, this was one read I could not put down.
I have to say, I love this author's style! Kelsey Keating somehow manages to weave together several different storylines without ever getting you confused as to who's who and what exactly is going on in that world. Now, I am most definitely not the intended target audience, but I still giggled through most of the book thanks to her fabulous humor. I read this book almost entirely during a long trip, and it managed to put a smile on my face despite the disastrous delays in public transport. If that's not enough recommendation for you, then I really don't know what more to say…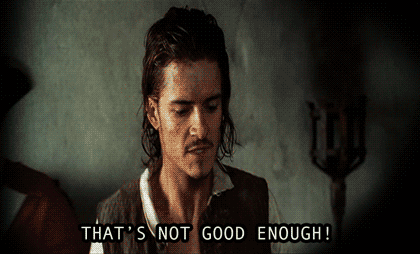 Okay, okay, I'll give you some more… 
True to the spirit of the first book, the characters were adorable! Their flaws, their fears, their strengths are all incredibly realistic, so much that you could almost forget that we're talking about an imaginary princess and her friends. This book keeps making fun of itself and its genre, referencing fairy tales and cliched romances in a very smart way. I also enjoyed how the author introduced some delicate themes inside the story: Princess Cecily is very self-conscious of her body image, and keeps thinking she will be judged on the fact that she is not "skinny enough". Seeing how important this issue is to girls and boys everywhere, I am glad to see it inserted in a fairy tale-esque story, where the princess is not an unattainable ideal of ethereal beauty, but a real girl with a love for food. Also, there is some serious girl power going on in this book, so bonus points for that!
The setting was also on point. We're given just enough information to understand what life in Dellsby and Myrzel is like, without having to wade through pages and pages of endless descriptions. Of course, if you like lengthy descriptions, that's perfectly fine! It's just that I personally sometimes get bored with them and end up not really taking in what I'm being told… Here, on the other hand, I could almost see these places in my mind, and that just makes me happy.
Overall, I liked this book just as much as the first one: it maintains its light mood while at the same time touching upon very delicate themes, such as friendship, love and grief. Great characters combined with a good plot make for a very enjoyable read indeed. I will definitely keep my eyes peeled for a new book in the series!
Rating: 4/5